Panelolu - printing without a PC
Most RepRaps are capable of printing whilst disconnected from the host computer as long as they have an SD memory card attached. But usually this means that the printer just carries on regardless until either it finishes the print or you pull the plug.
Not any more.
This clever little accessory is a real bargain at £30 as it includes an SD card reader, a click controller and a backlit LCD display panel. The display can show 4 lines of 20 characters and the click controller, in combination with the Marlin firmware that I'm already using, operates a menu system that provides extensive control over most of the printer's functions.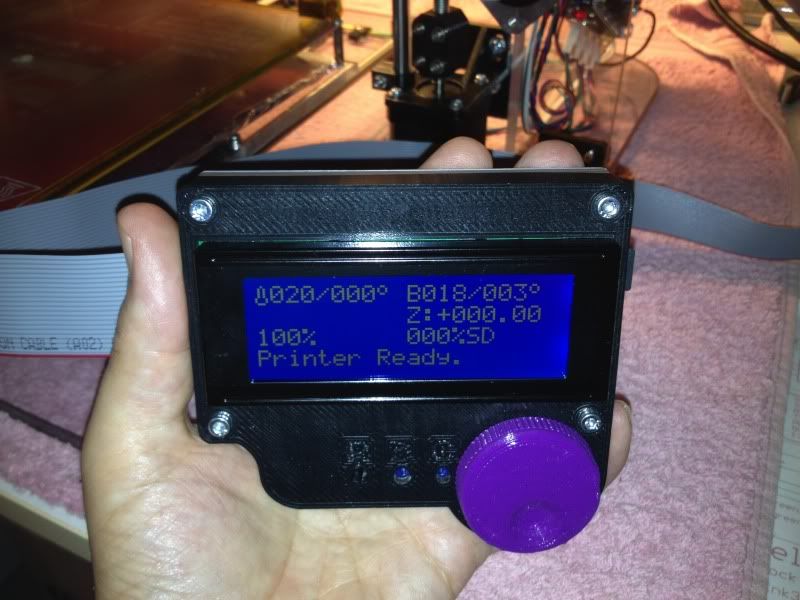 You have to make your own case and control knob but , hey, that's what 3D printers do best!